Question: Can I place an order?
Answer: 'Not getting worse': GANAS has fully resumed production. We are working hard to increase delivery availability. To help your guests reach their goals, we make it easy for you to order wholesale fitness equipment with intuitive ordering and reasonable prices.
As part of our commitment to assisting you, our Customer Care Team continues to be available. We appreciate your patience and thank you for your partnership while we work through this unprecedented and rapidly changing situation.
Question: Should I be concerned about the risk of contracting the novel coronavirus (COVID-19) from a package or product shipping from China?
Answer: According to the United States Center for Disease Control and Prevention (CDC), "there is no evidence to support the transmission of 2019-nCoV[now named COVID-19] associated with imported goods. " Authorities are taking strict measures on this public health event, and we are also paying close attention to the situation and will cooperate with relevant authorities when possible. You can read more about this, and other frequently asked questions answered by the CDC here.
Centers for Disease Control and Prevention (CDC)
For guidance on Coronavirus, please refer to the World Health Organization website.

Question: Will my shipment gets delayed due to the coronavirus(COVID-19)
Answer: In all regions, freight forwarding is still possible but with very limited connections. Shipments from China: Shipping and logistics have gradually resumed in most locations in China. However, deliveries may be delayed in some destination countries due to transportation restrictions. Please consult with your local ports or shipping companies regarding the latest updates.
However, delivery times may be longer than usual. Do not use delivery addresses for buildings that may be closed due to the current provisions (e.g. schools).
Transit time from China to the US, EU, Africa, etc.: This varies base on the agreement between each buyer and seller about which logistics service provider they would choose. GANAS is cooperating with a number of leading logistics service providers including UPS and FedEx, amongst others, each of which may have varying transit time.
The flow of goods is free from TRAFFIC RESTRICTIONS
These measures are of no consequence for the international transport of goods and drivers. International goods transport and transit are still allowed.
Sea freight: Ports and shipping companies operate despite difficult conditions; containers are taken care of. Most of the shipping lines are adding surcharges such as PSS but however still operating.
Road freight: Land transport is maintained, but subject to disruptions and slowdowns due to increased border control, sanitary measures (temperature measurements by drivers, etc.) and special arrangements (closure of certain border posts and detours, driver's unavailability).
Railways: Trains to and from China are currently still running on schedule;
Airfreight: Most passengers' air flights are being stopped, removing significantly the cargo capacity on most of the power lanes.
During March 2020, GANAS delivery 23containers from Guangzhou factory , people focus on home fitness and exercise ,GANAS provide more home fitness center solutions to clients .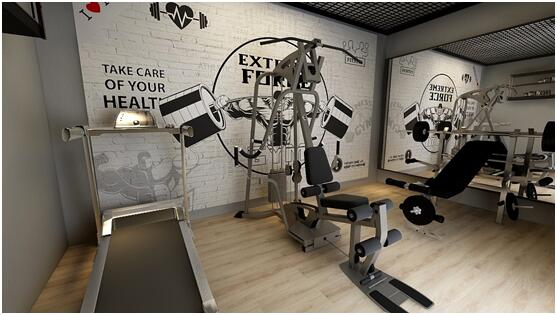 15m2 Homegym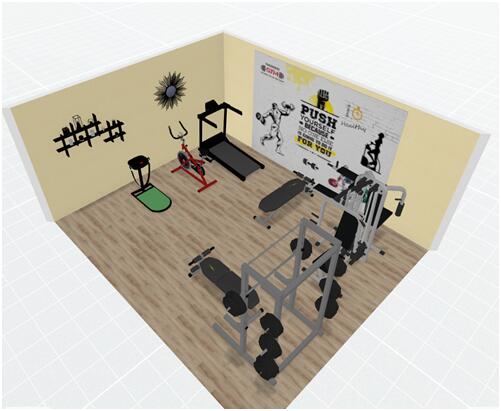 30m2 homegym